Director's Message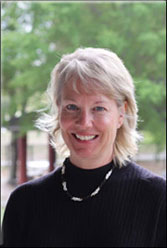 We are excited that you are considering Seven Rivers Christian School as your partner in providing an exceptional education for your child. We welcome the opportunity to share with you what makes SRCS a community that offers a distinct culture. We seek to nurture family relationships and foster individual growth towards intellectual and spiritual maturity within a gospel-centered Christian community.
We encourage you to read more about SRCS – our philosophy, mission, and statement of faith. Explore the resources available on our website to see the various programs we have designed to engage the minds, nurture the souls, and shape the character of our students. After this initial exploration, make plans to visit our school. We strongly encourage you to schedule a time to experience the SRCS community for yourself. You will have an opportunity to tour our facilities, observe classroom instruction, have your child spend a day with us as a guest, and meet our students and staff members.
Come see our mission statement at work: Seven Rivers Christian School exists in partnership with families to shape the hearts and minds of children with a distinctly biblical program of academic rigor, artistic beauty, and athletic competition. We seek families who value a challenging, Christ-centered education and desire to actively support their children's educational experience. Selecting a school for your child is a significant decision, and we would be honored to assist you in that process.
Donna Nelson
Director of Admissions